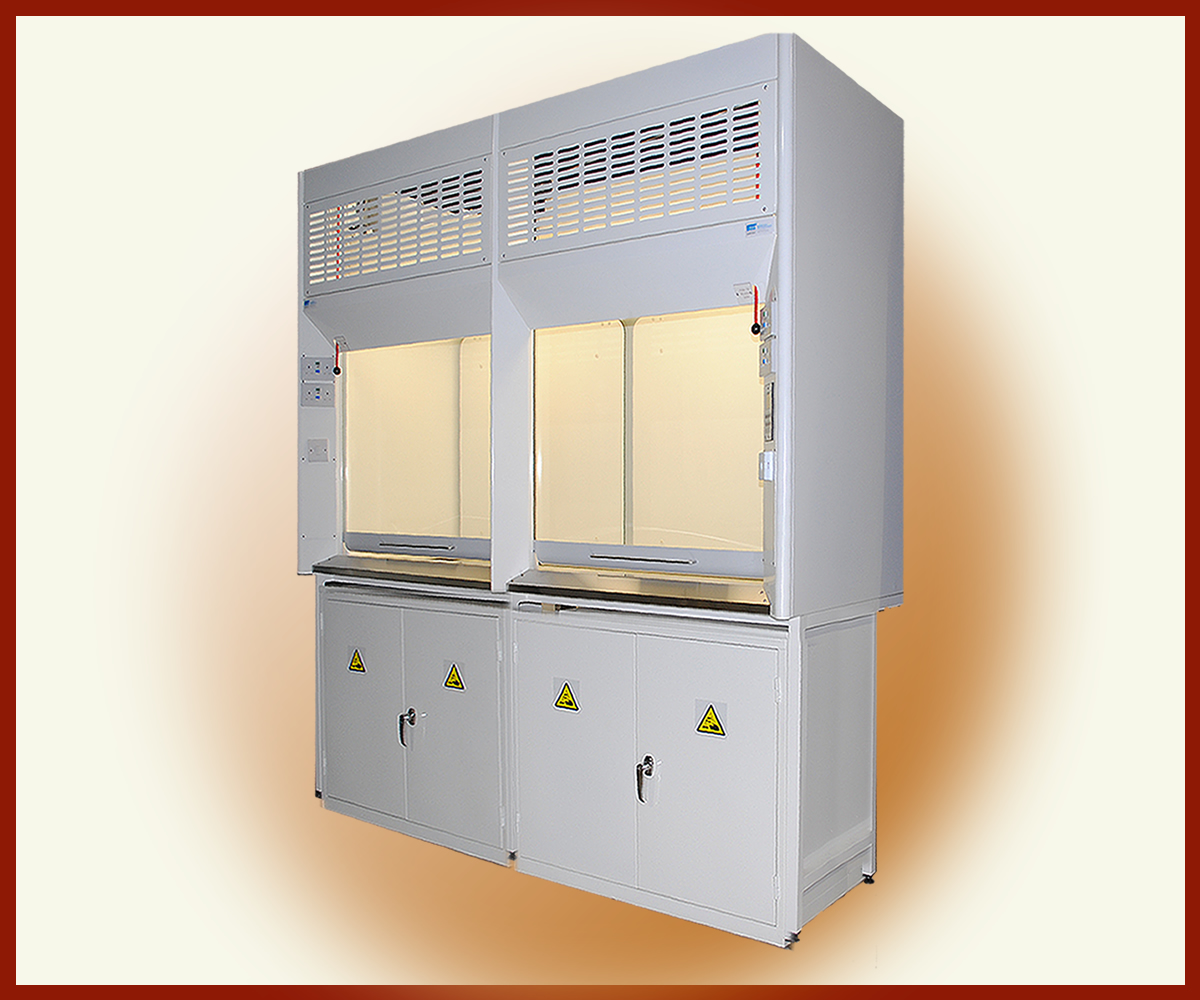 Product Details
Model
K8 Double Fronted Fume Cupboard
Standard Widths
2300mm, 2400mm, 2500mm, 3000mm
Category
Industrial Fume Cupboards,K8 Double Fronted
Options Available
Sinks, taps, VAV control, epoxy resin work bases
Ducted K8 Aerodynamic Fume Cupboards

Smooth radiused front profile for improved fume cupboard containment and aerodynamics

Inner chamber 6mm Trespa TopLab BASE, 16mm Trespa TopLab Work base

High performance removable back baffles for maintenance

Removable service panels for taps, sockets and alarm panels

Front by-pass grille which is removable for access and maintenance

LED low energy light fitting with front mounted light switch

2 x MK Double switched socket outlets

TEL AFA4000/2 tactile and digital fully programmable airflow monitor / alarm panel

Alarm panel, light and double sockets all pre wired to junction box

Twin 6mm toughened glass sash on twin stainless steel cables and counter balanced weight system

Central pillar to split sashes

Curved aerodynamic sash handles with easy grip front D handles

Superior containment and airflow profiling
Design & Planning
Powerful 3D design in Solidworks of your fume cupboard requirements prior to manufacturing
Manufacturing
All our fume cupboards are manufactured in our modern spacious factory in North Yorkshire.
From design approval to delivery, all manufacturing processes and stages are updated on our job planning intranet system
Installation
Fume cupboards are delivered and installed by our dedicated team of engineers
Delivery and Installation throughout the U.K.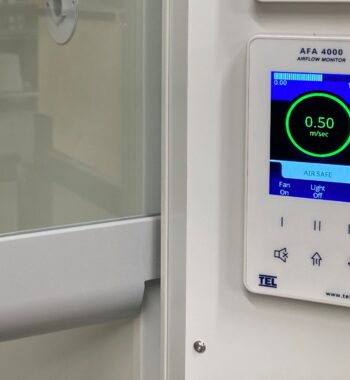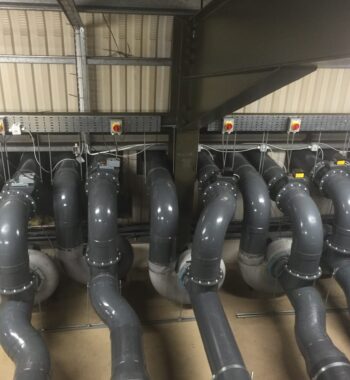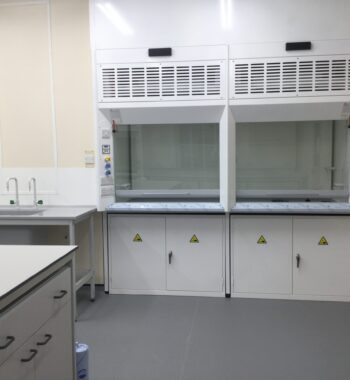 The K8 fume cupboard range include :-
Standard Bench Mount
Walk-in
Double Fronted
Double Fronted Walk-in
Slim Profile Sides
Energy Saving Variable Air Volume, Auto Sash and Energy Efficient models also available
Each fume cupboard is made to order in our U.K. factory to the customers specification which may include width, depth and height.
A fully dimensioned drawing is provided prior to manufacture for client approval.