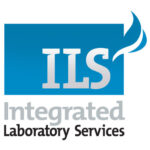 Established in 1997, Integrated Laboratory Services are a manufacturer and installer of fume cupboards and fume hoods for a variety of applications.
Nestled in the heart of the Yorkshire Dales, the majority of production line is kept in house. This enables us to offer bespoke solutions for our clients needs.
We are constantly finding ways to improve the quality of our solutions and regularly invest in new equipment and manufacturing processes.
Our team holds a vast array of experience in the industry, it is rare we come across a problem that we haven't solved before.
We also operate an online shop that sells lab taps, sinks, vulcathene drainage and much more – LabCentral (clicking on this link will open a new tab).