Our industry leading ducted fume cupboard
The K8 is our tried and tested fume cupboard. Each unit is designed and built in our factory in North Yorkshire.
We understand that everyone's requirements are different and that there is not a "one size fits all" fume cupboard.
As the design and build process is all in-house, you are not buying an off-the-shelf solution. This means that the end product does not compromise in functionality for the user.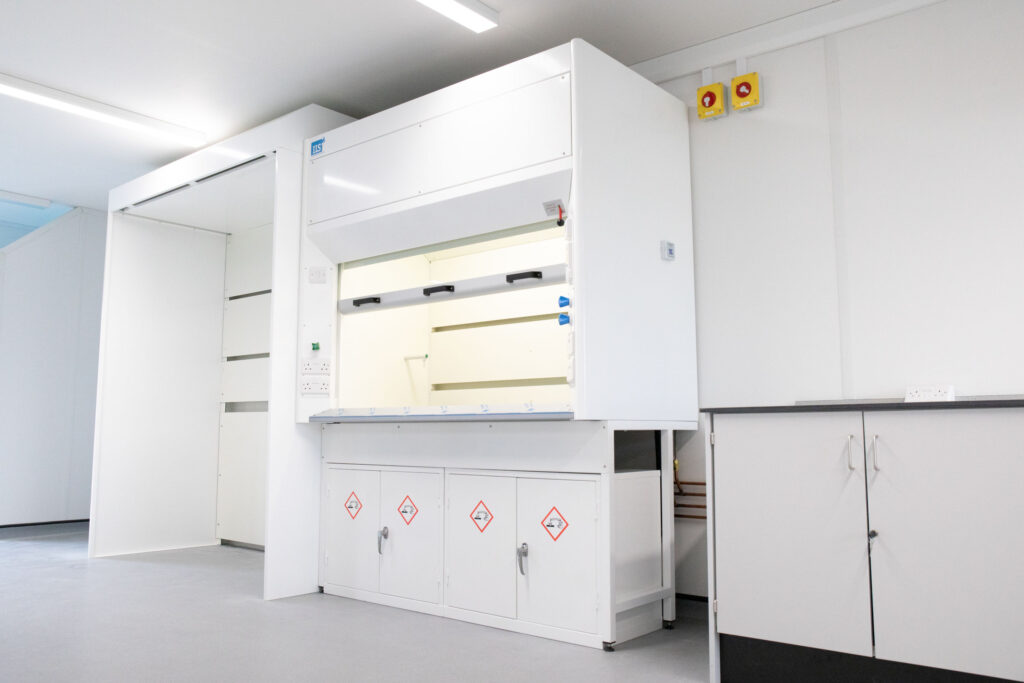 Design
Every fume cupboard starts life in Solidworks. We work with you to ensure your new fume cupboard will meet all your requirements. A fully dimensioned drawing will be issued and approved by you before we start the build process.
Build
All our fume cupboards are manufactured in our modern spacious factory in North Yorkshire. We have a team of highly skilled engineers and fabricators that ensure your fume cupboard is built to the highest standard.
Install
A team of our fitters will install the fume cupboard at your facility. We deliver and install across the UK.
Specification
Standard Widths (bespoke dimensions available)

1000mm
1200mm
1500mm
1800mm
2000mm

Standard Depth – 900mm
Standard Height – 2400mm

Smooth radiused front profile for improved fume cupboard containment and aerodynamics

Type tested to BS EN14175 @ 0.30m/sec, 0.35m/sec, 0.40m/sec and 0.50m/sec

316 grade stainless steel front cill (Polypropylene Available)

Inner chamber 6mm Trespa TopLab BASE with 16mm Trespa TopLab BASE bunded base (Polypropylene, stainless steel and epoxy available)

High performance removable back baffles for maintenance

Removable service panels for taps, sockets and alarm panels

Sash restrictor with auto set feature

Front by-pass grille which is removable for access and maintenance

LED low energy light fitting with front mounted light switch

2 x MK Double switched socket outlets

TEL AFA4000/2 tactile and digital fully programmable airflow monitor / alarm panel

Alarm panel, light and double sockets all pre wired to junction box

6mm toughened glass sash on twin stainless steel cables and counter balanced weight system

Curved aerodynamic sash handle with easy grip front D handles

Superior containment and airflow profiling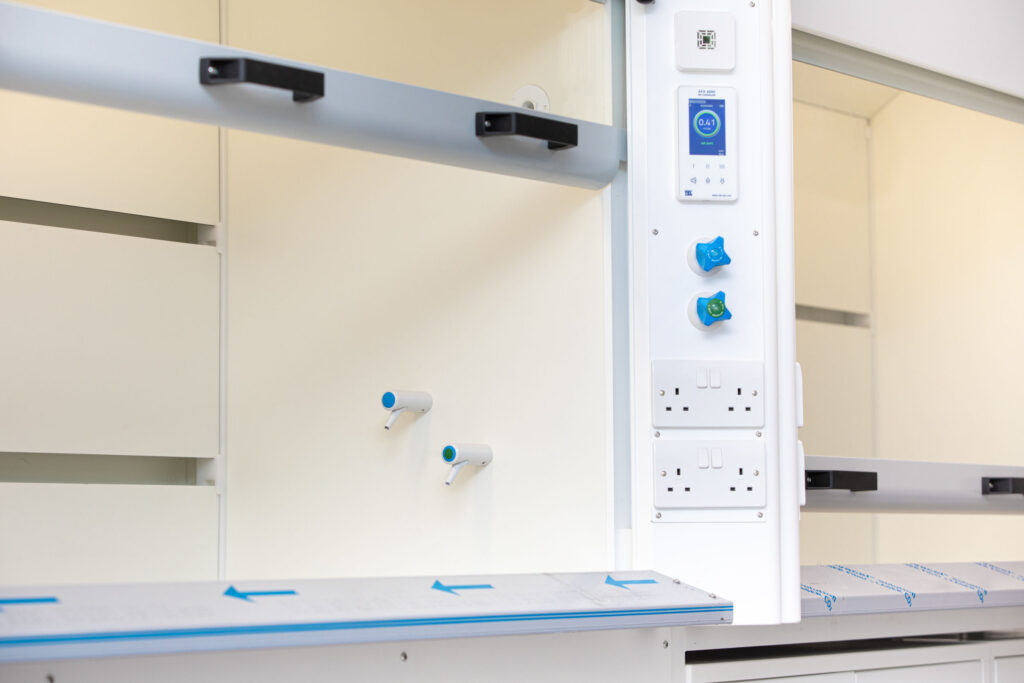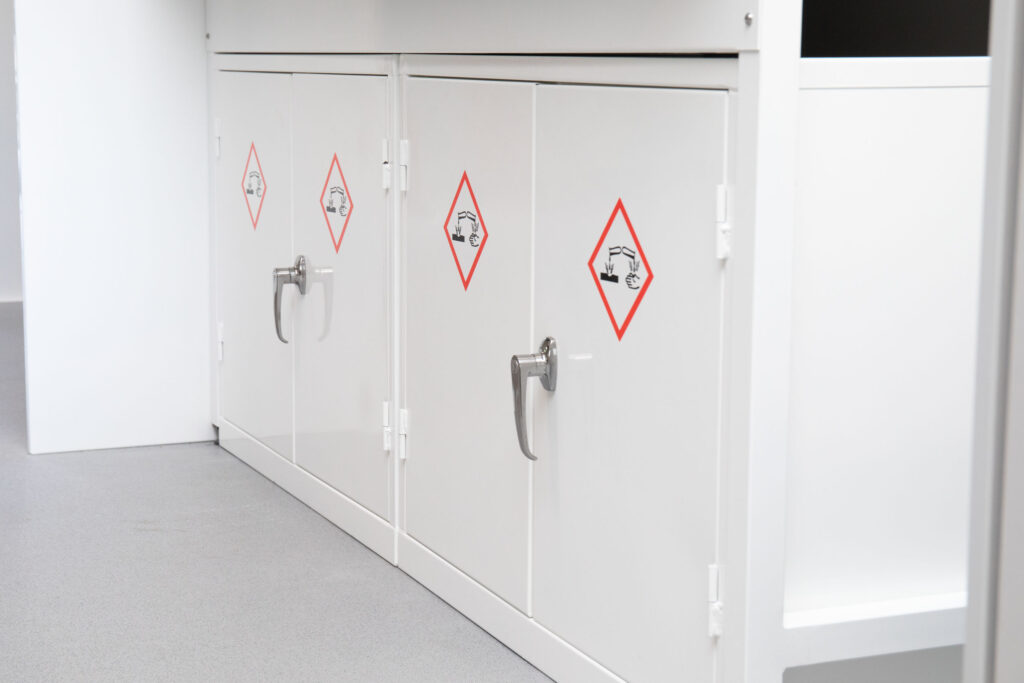 Full width ventilated Storage (Pictured)
Fire Trace
Polypropylene Chamber and Worktop
Cast Epoxy Worktop
Stainless Steel Chamber
Read our introduction to fume cupboards
If you are new to buying and using fume cupboards, you might be interested in reading our guide, this is a great introduction into fume cupboards, their usage and considerations.
For further advice and information feel free to give us a call – Contact Us.