Academia Ducted Fume Cupboard
Our ducted fume cupboard suitable for schools
The Academia is our ducted fume cupboard specifically designed for the school environment. Each unit is designed and built in our factory in North Yorkshire.
All of our Academia's comply with CLEAPS G9
As the design and build process is all in-house, you are not buying an off-the-shelf solution. This means that the end product does not compromise in functionality for the user.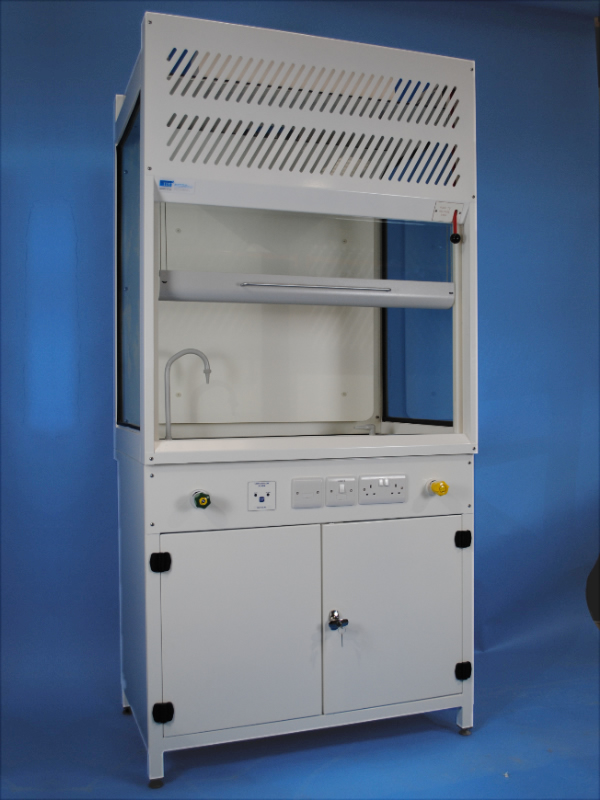 Design
Every fume cupboard starts life in Solidworks. We work with you to ensure your new fume cupboard will meet all your requirements. A fully dimensioned drawing will be issued and approved by you before we start the build process.
Build
All our fume cupboards are manufactured in our modern spacious factory in North Yorkshire. We have a team of highly skilled engineers and fabricators that ensure your fume cupboard is built to the highest standard.
Install
A team of our fitters will install the fume cupboard at your facility. We deliver and install across the UK.
Specification
Standard Widths
Standard Depth – 725mm
Standard Height – 2000mm

Inner chamber 6mm Trespa TopLab BASE with 16mm Trespa TopLab BASE bunded base

High performance removable back baffles for maintenance

Removable service panels for taps, sockets and alarm panels

Sash restrictor with auto set feature (set at 400mm)

Front by-pass grille which is removable for access and maintenance

LED low energy light fitting with front mounted light switch

2 x MK Double switched socket outlets

Cold Water Valve and Outlet
Vulcathene Drip Cup and Bottle Trap
Burning Gas Valve and Outlet

Audible and Visual low air alarm

6mm toughened glass sash on twin stainless steel cables and counter balanced weight system

Curved aerodynamic sash handle with easy grip front D handles

Superior containment and airflow profiling
Standards
CLEAPPS G9 Revision of DfEE Building Bulletin 88
BS EN 14175
BREEAM HEA17 and ENE11