Production of our latest low velocity K8 series fume cupboards, ready for delivery to large refurbishment in Sheffield.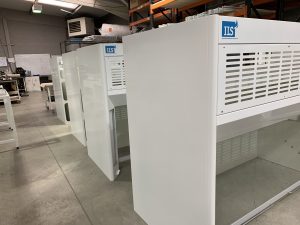 Factory type tested @ 0.35m/sec to B.S. E.N.14175 Part 4 with exceptional containment performance, featuring our new low velocity baffle arrangement.
Additional energy saving features include low energy LED light fittings, VAV control and dampers and automatic sash closing systems.